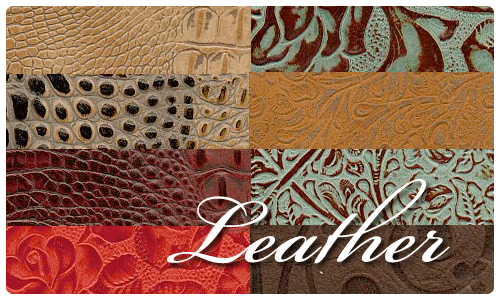 Our quality speaks for itself, and our prices will surprise you.
We offer a complete line of faux Alligator leather, Crocodile leather, Ostrich leather and the best looking embossed snake leather in the world for your upholstery needs.
If you are looking for embossed leather, you have come to the right place. Check out our fine selection of top quality embossed leather today. You'll love our embossed leather with the largest collection and finest colors available.
Most of our embossing is done in Italy and is beautifully hand stained leather with a transparent, polished finished surface. Being hand stained leather, the colors will vary a little giving each piece of leather a unique look.
If you need the look and feel of leather, but don't like the hefty price, try our vinyl lines: Nuvtex, Skintex, New Wave & More!
Dave O.
Creative Leather & Vinyl
Elkhart, Indiana
(574) 301-9774